Bangladesh Enterprise Institute (BEI) has published a commemorative volume on the occasion of completion of its 20 years of service. The volume briefly catalogues its activities during the last two ...
Since its first publication by the World Bank in 2003, the Ease of Doing Business Report has become a global template for improving the regulatory structure to facilitate a better ...
BEI President Ambassador M Humayun Kabir was invited as discussant by the Ministry of Public Administration, GoB to the National Level Seminar in Celebration of Birth Centenary of the Father ...
The recent comment by the Chinese Ambassador Li Jiming that relations between Bangladesh and China would be 'substantially damaged' if Bangladesh joins the QUAD has stirred up a spate of ...
President Biden's State of the Union address: Big ideas with huge strategic importance M Humayun Kabir | Published: May 11, 2021 21:20:54 Traditionally, the State of the Union address is a domestic ...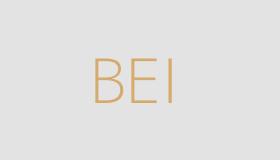 BEI President Amb. M Humayun Kabir spoke in a webinar on The Rohingya Crisis: Response of the International Community and the Repatriation Process on Wednesday, 21 April 2021 organized by ...
BEI President Amb. M Humayun Kabir spoke in a seminar on India Bangladesh Ties organized through a virtual platform by Tillotoma Foundation on 7 April 2021. ...
BEI President Amb. M Humayun Kabir spoke on PM Modi's Visit to Bangladesh: Unresolved issues and Possibilities in a virtual seminar on 24 March 2021. ...
Dhaka sees a ray of hope for Rohingya repatriation and restoring GSP facilities as the new US President Joe Biden is focusing on promoting democratic institutions, human rights and is ...
On 18 January, H.E. Mr. Lee Jang-kaeun visited BEI to discuss issues of mutual interest with the BEI President and senior staff. ...