BEI President M Humayun Kabir, also a former ambassador and secretary for the Bangladesh government joined at a round roundtable discussion on Bangladesh-India relations jointly organized by leading English daily ...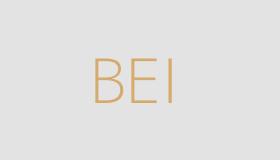 COURTESY: US EMBASSY IN BANGLADESH PORIMOL PALMA When it comes to US-Bangladesh relationship, one naturally points to the global superpower's pro-Pakistani role during the Liberation War in 1971. Then comes the ...
At the invitation of the Global Counter Terrorism Council (GCTC), Mr. Faiz Sobhan, Senior Research Director, Bangladesh Enterprise Institute attended the virtual International Counter-Terrorism Conference 2022 on January 22, 2022. The ...
In his keynote address on the history of Bangladesh's liberation struggle, Ambassador Humayun Kabir noted that for the first time, a sense of individual nationalism was created among the Muslims ...
BEI Team attended the Organizational Capacity Assessment Tool Workshop on 29 November 2021 organized and facilitated by Capacity Building Service Group (CBSG) under the supervision of the Asia Foundation. ...
Ambassador Farooq Sobhan is currently the Distinguished Fellow & Board Member of the Bangladesh Enterprise Institute. He was Executive Chairman, Board of Investment and Special Envoy to the Prime Minister and ...
An interview of Ambassador M Humayun Kabir, President, Bangladesh Enterprise Institute on "The possibility of creating a new Afghanistan in front of the Taliban" was taken by Desh Rupantor, 05 ...
As decades of wars have destroyed Afghanistan's society installing a war culture into communities, former ambassador Humayun Kabir thinks, Bangladesh has the scope to contribute to rebuilding the devastated country ...
Bangladesh Enterprise Institute (BEI) has published a commemorative volume on the occasion of completion of its 20 years of service. The volume briefly catalogues its activities during the last two ...